---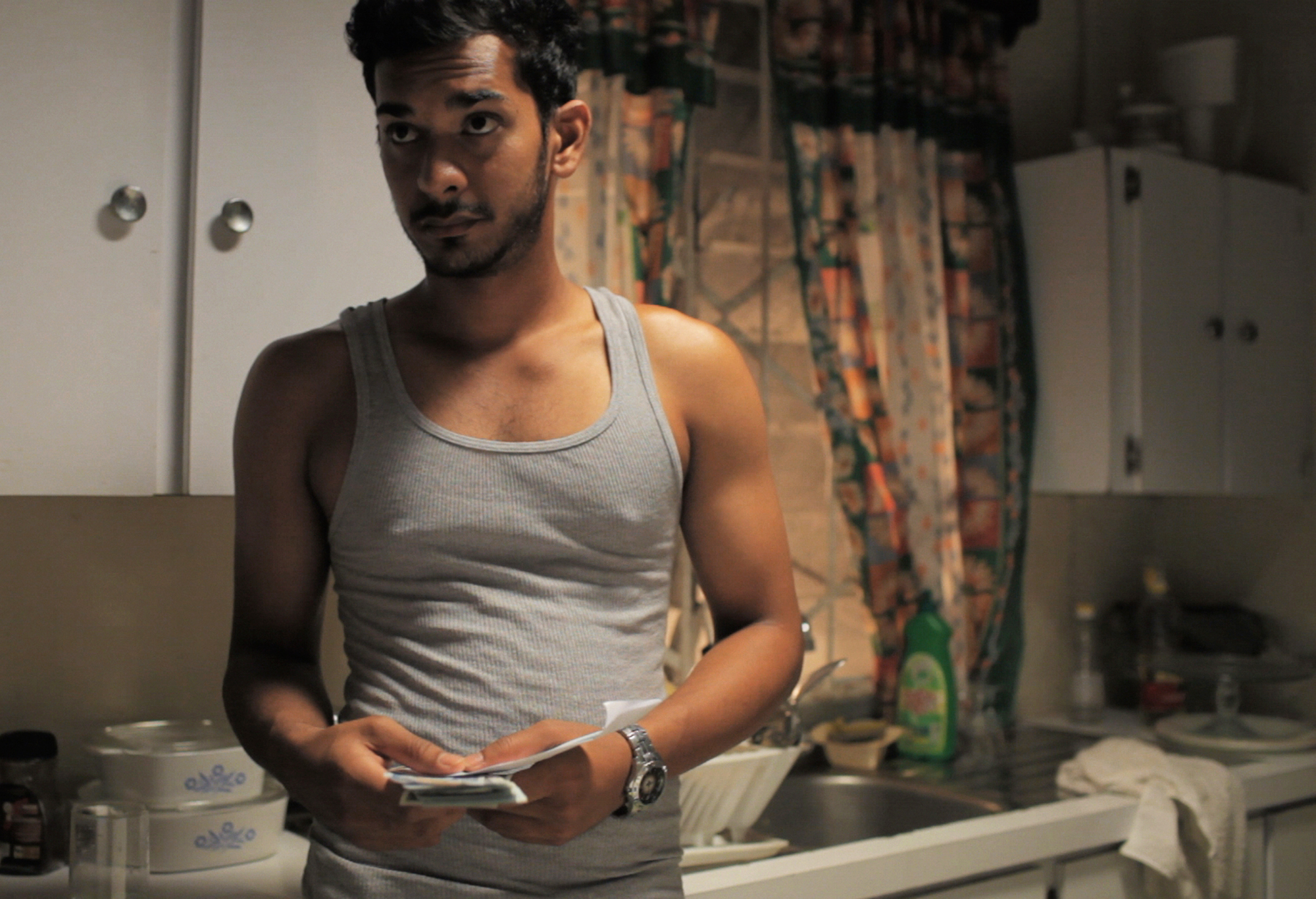 Synopsis
Our Shorts Program features a selection of Caribbean short films exploring themes of memory and identity. It includes:
Doubles with Slight Pepper
Directed by Ian Harnarine
Trinidad and Tobago, Canada, USA / 16 minutes / 2012 / English
Dhani struggles to support himself and his mother by selling doubles at the market. When his estranged father returns from Canada unexpectedly, Dhani must decide if he will help save his father's life despite their strained relationship.

Mommy Water
Directed by Julien Silloray
Guadeloupe, France / 25 minutes / 2015 / French with English subtitles
Eight-year-old Rosental lives with his father by the seaside. Intent on finding his mother, he visits Kamo, the village sorcerer, who tells him she has turned into a mommy water, a siren who lures fishermen to a realm deep in the ocean.


Antiman
Directed by Gavin Ramoutar
Guyana, USA / 19 minutes / 2014 / English
Anil, an introverted boy, is pressured by his father to become a cricket player. Although skillful, Anil refuses to play and takes refuge in his love for Dano, an older boy. In order to attend the local masquerade and see Dano, however,  Anil must win the upcoming cricket tournament.


Parish Bull
Directed by Michael Tingling
Jamaica / 20 minutes / 2012 / English
Michael is the parish bull—confident, charming and without scruples. Michael isn't afraid to make his bed, but he may just be afraid to lay in it.

Short Drop
Directed by Maya Cozier
Trinidad and Tobago, USA / 28 minutes / 2016 / English
A lonely, elderly man gets mistaken for a taxi driver while on a morning drive through the busy streets of Port-of-Spain. What follows is a long day of reckoning with memories, friendships and revelations.
(This film is a work in progress.)
---
---
Venue:
O Cinema Wynwood
90 NW 29th St, Miami, FL 33127
---
Date: October 01 2016
Time: 1:15 pm
---